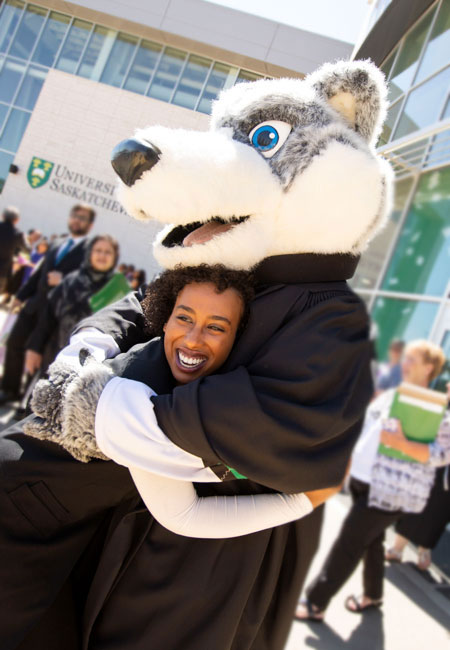 Find a Program
We offer undergraduate and graduate programs in over 150 fields of study. Start your journey today.
Undergraduate programs
Bachelor level degrees, diplomas, certificates
These include programs you can enter directly from high school, such as engineering, as well as professional programs that require some previous university experience, like nursing or law.
All undergraduate
Graduate programs
Master's and doctoral degrees and certificates
These include programs that require you to have earned a degree in a relevant field.
All graduate
Discovery the World Needs
Research that improves lives in our community and beyond.
USask is one of the top research-intensive, medical doctoral universities in Canada, and is home to world-leading research in areas of global importance, such as water and food security and infectious diseases.
Proud member of the U15, a collective of Canada's leading research-intensive universities

The world needs...

DISCOVERERS
USask leads the way in tackling relevant, global issues such as vaccine development, sustainability and water and food security.
Located on
Treaty 6 Territory
and the
Homeland of the Métis

We pay our respect to the First Nations and Métis ancestors of this place and reaffirm our relationship with one another.
Our main campus is located in the vibrant city of Saskatoon, Saskatchewan and is recognized as one of the most beautiful in Canada.
Study at USask
Become part of our history of success in addressing the world's challenges at a university where you can be what the world needs.
Work at USask
Join our innovative and diverse community and well-recognized experts as we continue to drive USask to be the university the world needs.
Give to USask
Make your impact today and support our students and research through a donation, helping to imagine and create a sustainable, inspiring future.